Thanks to the Jokowi administration, Indonesian economy and investment sector bear one of the juiciest fruit in Asia. The Financial Services Authority of Indonesia (OJK) has predicted that the Indonesian banking industry will post a triple double digit growth in 2017.
"The banks' business plans have still shown some optimism," he said at the year-end press conference at the OJK office in Jakarta on Friday.
Muliaman further explained that as of November, the banking industry loan grew by 8.46 percent year-on-year (yoy) to Rp 4.29 quadrillion while the third party fund increased by 8.4 percent to Rp 4.73 trillion. He said it was predicted that the non-performing loans (NPL), which had become a problem in 2016, would decrease in 2017. The NPL, which stood at 3.18 percent in the third quarter of 2016, would hopefully decrease to 3.04 percent in the fourth quarter and decline further to 2.76 percent at the end of 2017.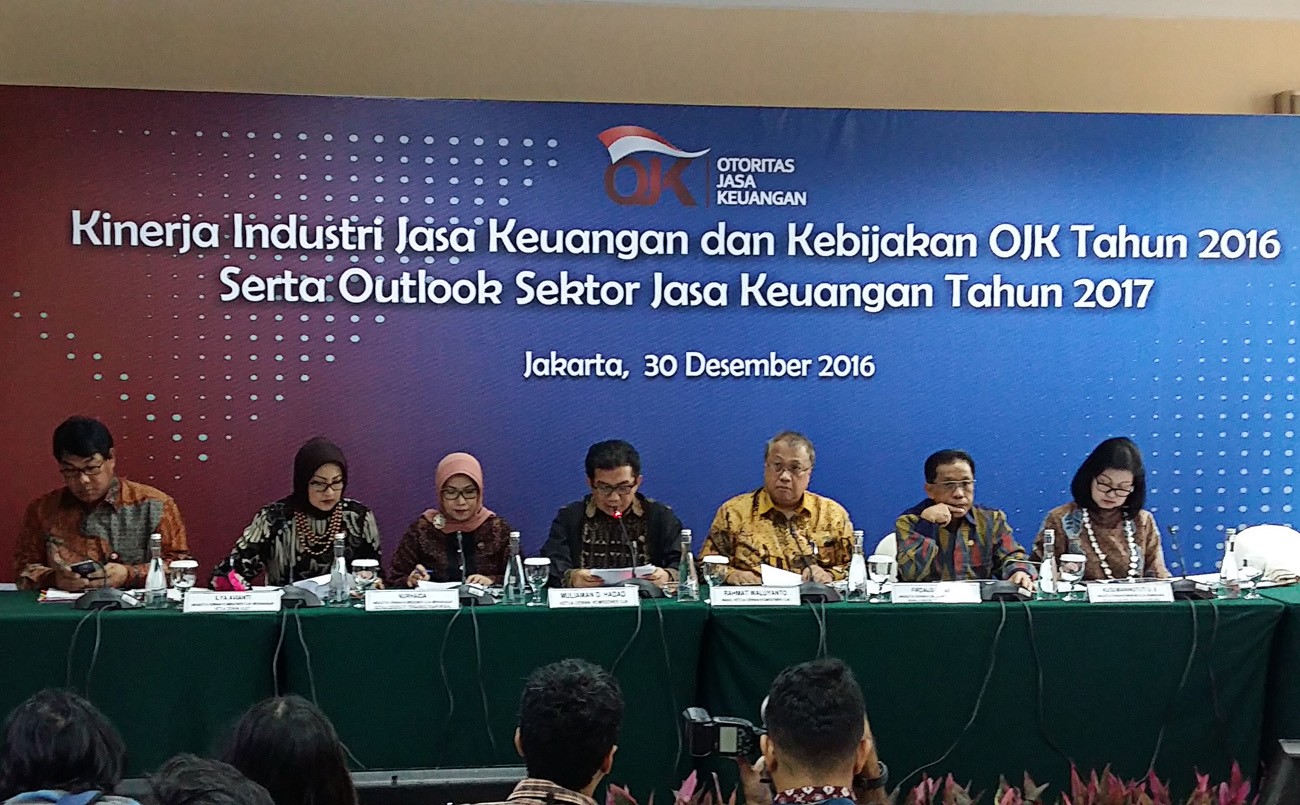 Indonesian positive growth despite of slump global economiy however become the most irresistable lure for many venture capitalist from Singapore and people in Batam who seeks the easy way to double their capital.Furthermore, the Financial Services Authority (OJK) will launch a framework and regulation for green bond issuance in Indonesia this year.
"In 2017, the OJK has to have a regulatory product that regulates green bonds," OJK capital market management director Luthfi Zain Fuadi said on TV .
Indonesian Green bonds are created to fund projects that have positive environmental and/or climate benefits. The plan, therefore, signals significant progress in the establishment of financial markets that support sustainable development. Luthfi said that last year the agency had studied how green bond mechanism could be implemented in Indonesia. However, it still needed to examine the infrastructure readiness of financial market, the benefits of issuing green bonds and what types of projects could be categorized as "green," he added.
Alas, before all things said and done, Batam-city would like to show you readers, the latest list of 80 sinful corporations and money-making investment in Indonesia who found guilty as charged:
1. PT Cakra Pelita Investa
2. PT East Cape Mining Corporation (ECMC)
3. PT Eka Pioneer Assetindo
4. PT Exist Assetindo
5. PT Glory Golden Indonesia
6. PT Golden Bird (Index Golden Bird)
7. PT Golden Traders Indonesia Syariah
8. PT Gracia Invexindo
9. PT Indoboclub
10. PT Indoglobal Samrey International
11. PT Investasi Mandiri
12. PT Legion Artha Mulia
13. Aset Profit
14. Best Link
15. Bisnis Cermat Anda
16. BJ City
17. Blak Blakan 2
18. BMA21
19. CV Kebun Mas Indonesia
20. Exness Trading
21. PT Global Agro Bisnis (I-gist)
22. Gold Union
23. HKDGOOD
24. meabisnis(dot)com
25. IndoFxExpress(dot)com
26. Clash FX
27. FBS
28. Gainscope
29. Global Intergold
30. Bossventure
31. Manusia Membantu Manusia (MMM)
32. Dream for Freedom
33. Wandermind
34. Sama Sama Sejahtera (SSS)
35. PT Hutara Surya Pratiwi
36. PT Golden Mandiri Investama
37. PT Keadilan Semesta
38. PT Mahesa Alam Semesta
39. Ingon
40. Bank Forex Cash (BFC)
41. Iswindo
42. JP5000
43. Kokajang Community
44. KFC Club
45. Mr. Money
46. One Coin
47. PT Buana Kemilau Persada (Mitra Gold)
48. Profit Juara
49. PT Baskara Gold
50. PT Mitra Super Sejahtera Indonesia (MISSI)
51. PT Peresseia Mazeaa Dwisapta Abadi (Primaz)
52. PT Sejati Maju Bersama
53. PT Cakrabuana Suskes Indonesia
54. Indo Success Club
55. PT Alsi Investindo Utama
56. Fa Liang
57. PT Multi Sejahtera
58. Q Net Internasional Ltd
59. PT Sukses Bangun Indonesia
60. PT Crown Indonesia Makmur
61. GNR Coin
62. Platinum Resign
63. PT Alsi Investindo Utama
64. PT Virgin Gold Mining Corporation
65. PT Wein Group
66. Bina Usaha Mitra Sehat Sejahtera (BUMSS)
67. Rapid Gold and Currency Exchange
68. Saranciptaonline
69. Mayagold
70. Ruame
71. Amoeba Internasional
72. Talk Fusion
73. 2 Dollars Clubs
74. Number One Community
75. PT Inti Benua Indonesia
76. PT Compact Sejahtera Group (Compact 500)
77. PT Inlife Indonesia
78. Koperasi Segitiga Bermuda (ProfitWin 77)
79. PT Cipta Multi Bisnis Group
80. PT Mi One Global Indonesia
If you happen to be the victims of that amazing list, we do hope that you are in a good health…
Don't forget Happy weekend can only be achieved by using batam-city services,  Cheers!
---
Source:
sikapiuangmu.ojk.go.id
http://bisniskeuangan.kompas.com/read/2017/01/20/180430426/ojk.rilis.nama-nama.perusahaan.investasi.bodong