New Student Orientation is intended as a series of educational activities for families and students to help with a successful transition to the campus life and its culture. However, in Singapore, the long preserved tradition become educationally twisted somehow, especially with this year's games at the National University of Singapore (NUS) which being the most lewd and explicit.
On the contrary, Singapore's neighbouring country; Indonesia, officially ends the yearly abusive culture of new students orientation this new semester 2016. The country's Culture and Education Ministry has banned students from organizing orientation events for freshmen in a bid to prevent bullying. Last year, a 13-year-old junior high school student in Bintan, Riau Islands of Indonesia, Muhamad Arif Husein, died as a result of physical abuse allegedly inflicted by his seniors during orientation. It was reported that Arif's seniors hit and kicked him in the chest, causing his death a few days after the orientation ended.
Reports of bullying and violence during school orientation, in some cases leading to death, have become all too familiar to Indonesian parents. Many have protested against the practice, locally known as "ospek", and called for reform. However, for many years, their calls often fell on deaf ears as some people regard as a tradition worth holding onto.
In an economically advanced country like Singapore, this backwardly and morally abusive initiation culture is still "on play". Singapore's prestigious institution, NUS, held such a so-called "Orientation Student Camps" which always been creatively notorious. This year however, they have made immense "improvement". In a report by The New Paper yesterday, students have been pressured to engage in sexually abusive (harrassment?) activities in some of National University of Singapore's (NUS) orientation camps in the past two months. The games were senseless as close body contact with their male peers were enforced. There was even an instance where they had to repetitively positioned on extremely disturbing pose.
"The girl had to lie on the floor, then the guy pretended to kick open a door and say, 'Kor kor (big brother) coming.' The girl had to respond, 'Mei mei (little sister) don't want',"

"He then kicked open her legs and did push-ups while lying on top of her.
The father of a 20-year-old girl said that if his daughter were placed in a similar situation, he would immediately make a police report.
"I would be outraged if someone did something like that to my daughter," he said.

"No one should be forced or pressured into such activities, and a police report should be made.

"A school is a place where you have to learn to get your morals right. If the school teaches these things, then it is the wrong place to start your learning."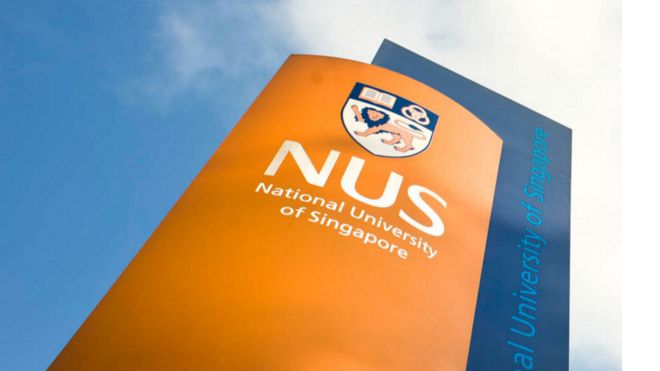 The Straits Times (ST) reported that activities involving lip contact and the washing of armpits at the Nanyang Technological University (NTU) and the NUS orientation games left students flustered in 2006. Although such inconvenient acts lead to insignificant or even no physical injuries, traumatic events such as bullying can also lead to psychological distress, which may persist long after the orientation has ended.Though too many adults still see bullying as "just part of being a kid," it is a serious problem that leads to many negative effects for victims, including suicide. According to studies by Yale University; many people may not realize that there is also a link between being a bully and committing suicide.
"Suicide is the third leading cause of death among young people, resulting in about 4,400 deaths per year,

"Bully victims are between 2 to 9 times more likely to consider suicide than non-victims".
In recent years, a series of bullying-related suicides in the US and across the globe have drawn attention to the connection between bullying and suicide. However, the history repeats itself. The bully act towards a19-year-old freshman, named "Chloe" told The New Paper that she left the room after she became uncomfortable during an activity called "burning bridges" that required her to answer inappropriate questions. The questions touched on a sexually twisted and taboo subjects such as which man's bodily fluid she would want to drink, who among them is the sluttiest, and who would never get married and die alone, she said. Her confession among others, confirm complaints over the past decade, mostly from women who feel sexualised or harassed by the chants and games event during their whole 4 years of campus life.
Parents paid top dollars and lifelong saving to enroll their kids to these schools hoping for a brighter future for them as they can see with the universities' notable alumni. But is it really worth it? then, how could a state owned university with a gimmick of national pride and Singaporean diversity allows such inhumane programs to be re-animated?. Do these report often fell on deaf ears as some people regard it as a tradition worth holding onto?. It seems that the university is immune to such offensively abusive acts or do they simply ignores them?. We begin to wonder how these act of incompetent still lingering in a prestigious university which many rich Indonesian (even Indonesia Jokowi's sons) enroll their kids into.
This recent act has generate so many questions need to be answered by the SIngapore's ministry of education. If only they are willing to learn a thing or two from their Indonesian counterpart, such questions has been answered simply by cutting off the cancer within them and appointing the right man in charge who firmly walks the talks.
---
Sources:
http://www.bullyingstatistics.org/content/bullying-and-suicide.html
https://www.google.com/search?q=Singapore+education+authorities&ie=utf-8&oe=utf-8&client=firefox-b-ab#q=national+university+of+singapore+notable+alumni