The Indonesian army has demolished their own icons of a tiger statue in front of a base in West Java after it became a laughing stock online. The grinning tiger in a small village in Garut was supposed to be a mascot for the Siliwangi Military Command. But internet users found it hilarious because it was so different from the fierce tiger on official logos.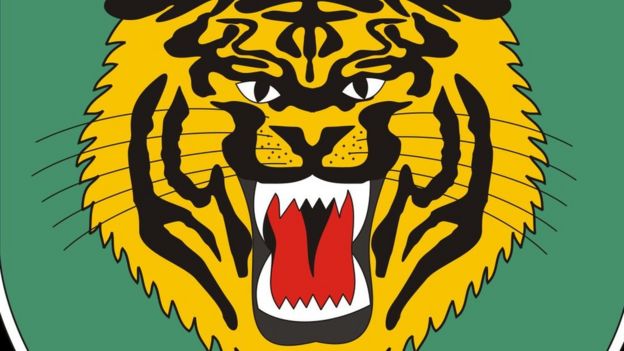 "I don't know why, but every time I see its face, I laugh… buahaha," said one Facebook user.
The tiger had been in place for several years, but only recently found internet fame. Vincent Candra told the BBC he had laughed a lot when he saw the picture of the tiger and decided to share it on Twitter. It has since travelled across social media and made its way into the national media.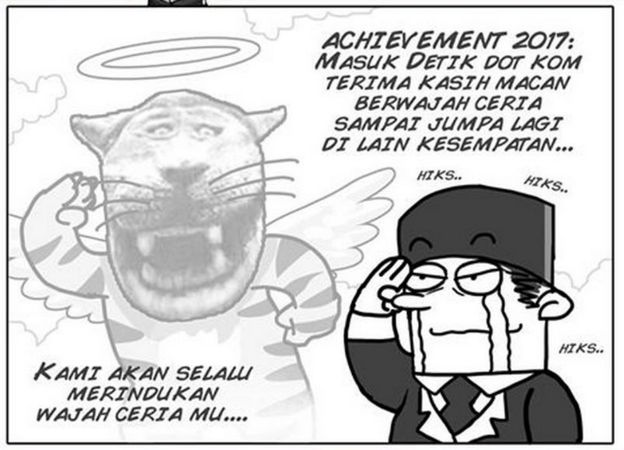 "I didn't expect it will go viral," said Vincent. "I felt sad when I found out that the statue was destroyed."
On Monday, the army moved in to put the tiger out of its misery, demolishing it with chisels. Siliwangi military commander Maj Gen Herindra told the BBC the statue had been "made long time ago in Cisewu district".
"Every unit has their own decision on how the statue was made, but sometimes the artist was not that good."
People who had been enjoying the humour online instead expressed grief.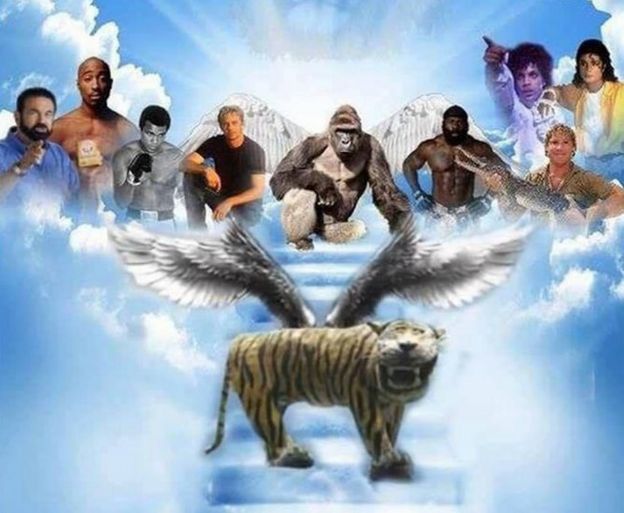 A parody Facebook page, Indonesia's Humour Ministry [or Kementerian Humor Indonesia] said a lot of people were "broken hearted". As one of first sites to share the photo last week, they said they felt "a bit guilty" that it had now gone.
So they made a special "goodbye cartoon" to remind everyone of its unique grinning face.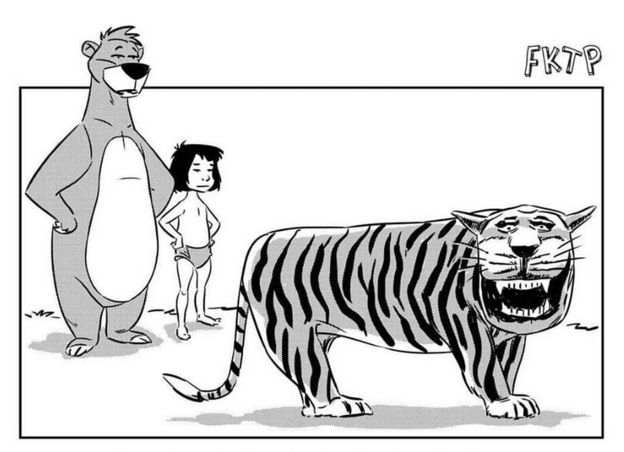 "If some of them are not good, we will change them," he said. But he also promised a new tiger statue would be installed at the Siliwangi base, which was "more similar" to the command's logo.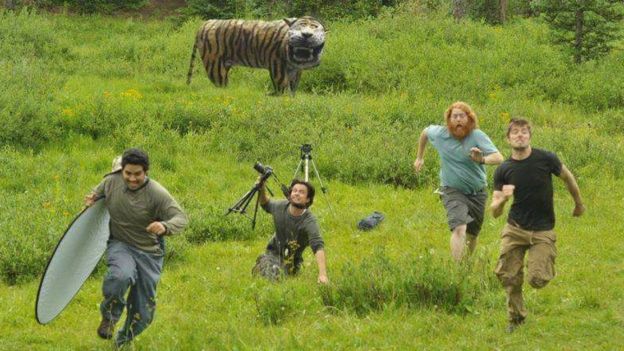 http://ichef-1.bbci.co.uk/news/624/cpsprodpb/13494/production/_95169987_e7001209-e1d3-4960-8cfd-ef813bf0d783.jpg